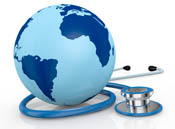 About Talk Health with Jamie, Inc.
Health Communications
Clients range from lifestyle and parenting magazines to doctor's offices nationwide looking for a newsletter. If you can talk about it, Lober can produce the sharp, engaging content that you need in a colloquial, easy-to-read format. The most memorable parts of Lober's career involve the people she has met including professional athletes and a best friend.
Music From The Heart 305

The benefits of music on the mind and body are widely reported so it is a treatment worth trying. Clients in South Florida range from first class restaurants to couples celebrating life and love. Lober loves observing the response to the ambience she creates like the faces that light up, the feet that take to the dancefloor and the groups of friends who sing while gathered around the piano. She also enjoys when people approach her and share of the memories that resurface as a result of her songs and seeing couples fall in love all over again.
Your #1 source for wellness information and live piano